Bavis Fabacraft Brings Premium Drive-Thru Solutions to ARCAT Users

The Bavis Team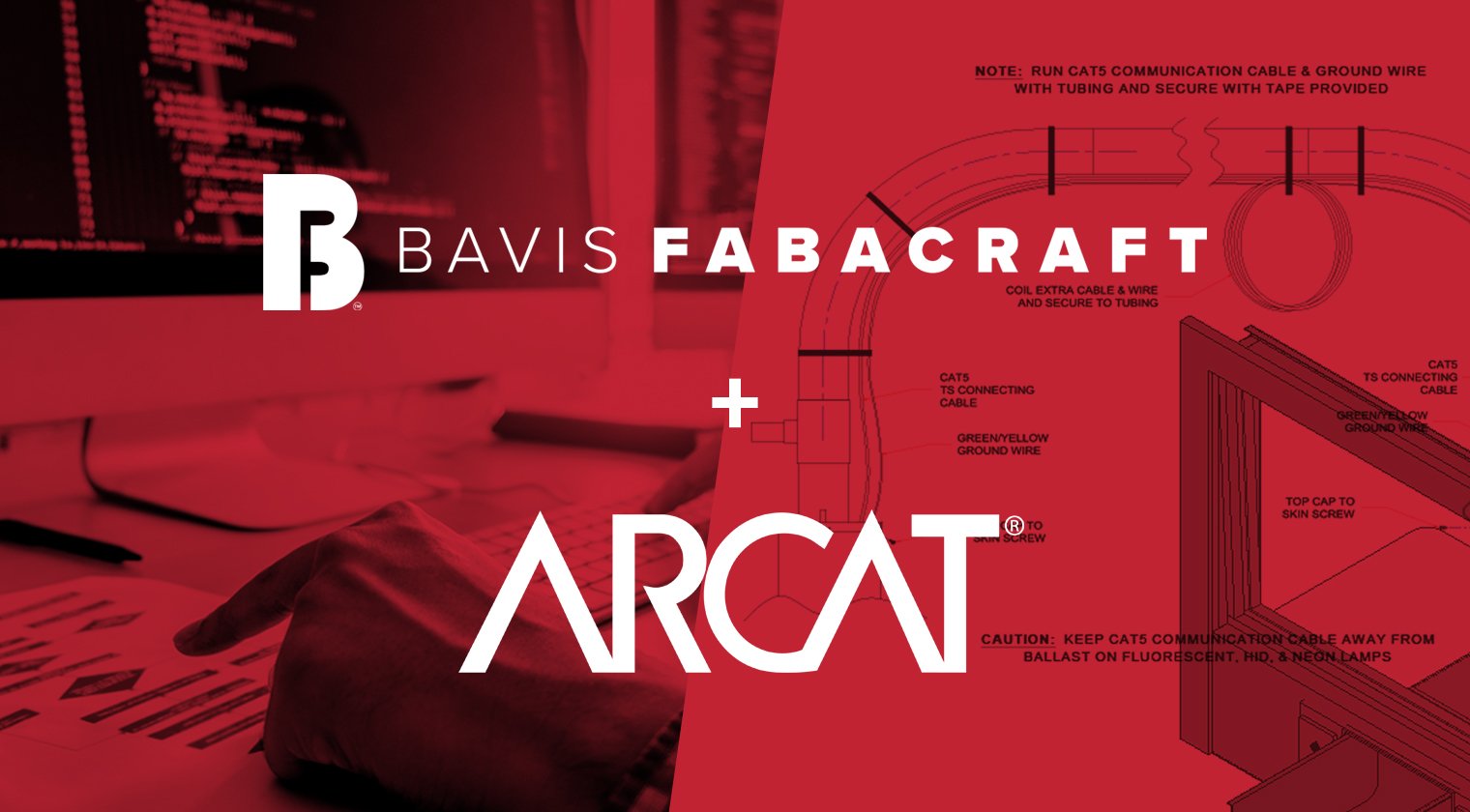 Bavis Fabacraft, a leading producer of premium drive-thru and physical security solutions for nearly 60 years, is now offering building information materials for its products and equipment through building products detailing and specifying database, ARCAT.
Architects, engineers and designers may now access product information, such as dimensions, installation details, configuration options, compatibilities and more, from the ARCAT database, as well as request quotes for individual products or whole drive-thru solutions.
"ARCAT is one of the leading BIM and specifying platforms in the industry," Bavis CEO, Larry Sumpter explains. "If architects are going to ARCAT to spec the kinds of commercial and retail projects we're often a part of, we just want to be a click or two away. If we can help them quickly get the info they need to finish their projects, that's great for them and for Bavis."
Bavis' listing on ARCAT will include its core product and solution sets for physical security and drive-thru. That includes Bavis' line of electric and manual transaction drawers, hurricane-rated (HVHZ) windows, premium and basic security windows, window-drawer combination units, pneumatic tube systems, remote lane conveyors (TransTrax and Captive Carrier), and compatible accessories such as audio systems and vehicle detectors.
"We're giving ARCAT users a premium option to consider when it comes to physical security and drive-thru," Sumpter says. "Our core product values have always been reliability and security around the transaction process; allowing customers and staff shared access that enables business to move efficiently without compromising safety.
"We're certainly not the biggest component of a lot of projects, but when you consider the potential impact to the end-customer, our solutions give architects a way to differentiate and elevate what they present to their clients, and ultimately impact their bottom line as well."
ABOUT BAVIS FABACRAFT
Bavis Fabacraft has been the gold standard for manufacturing drive thru equipment since 1957, helping banks, pharmacies, quick service restaurants, dispensaries, government organizations and other businesses expand and enhance their customer experience. Our solutions, from transaction drawers and windows to pneumatic and conveyor systems, enable greater access between businesses and customers, empower businesses to transact more, and enhance the security of every customer and employee during every transaction.
ABOUT ARCAT
ARCAT was founded in 1991 by Rick and Leslie Jannott, and was known as the Big Red Book. The ARCAT Directory was created as a desktop reference with listings and manufacturer's catalogs. Thirty plus years later ARCAT has evolved into the most used website for finding building product information and product content such as specs, CAD and BIM.