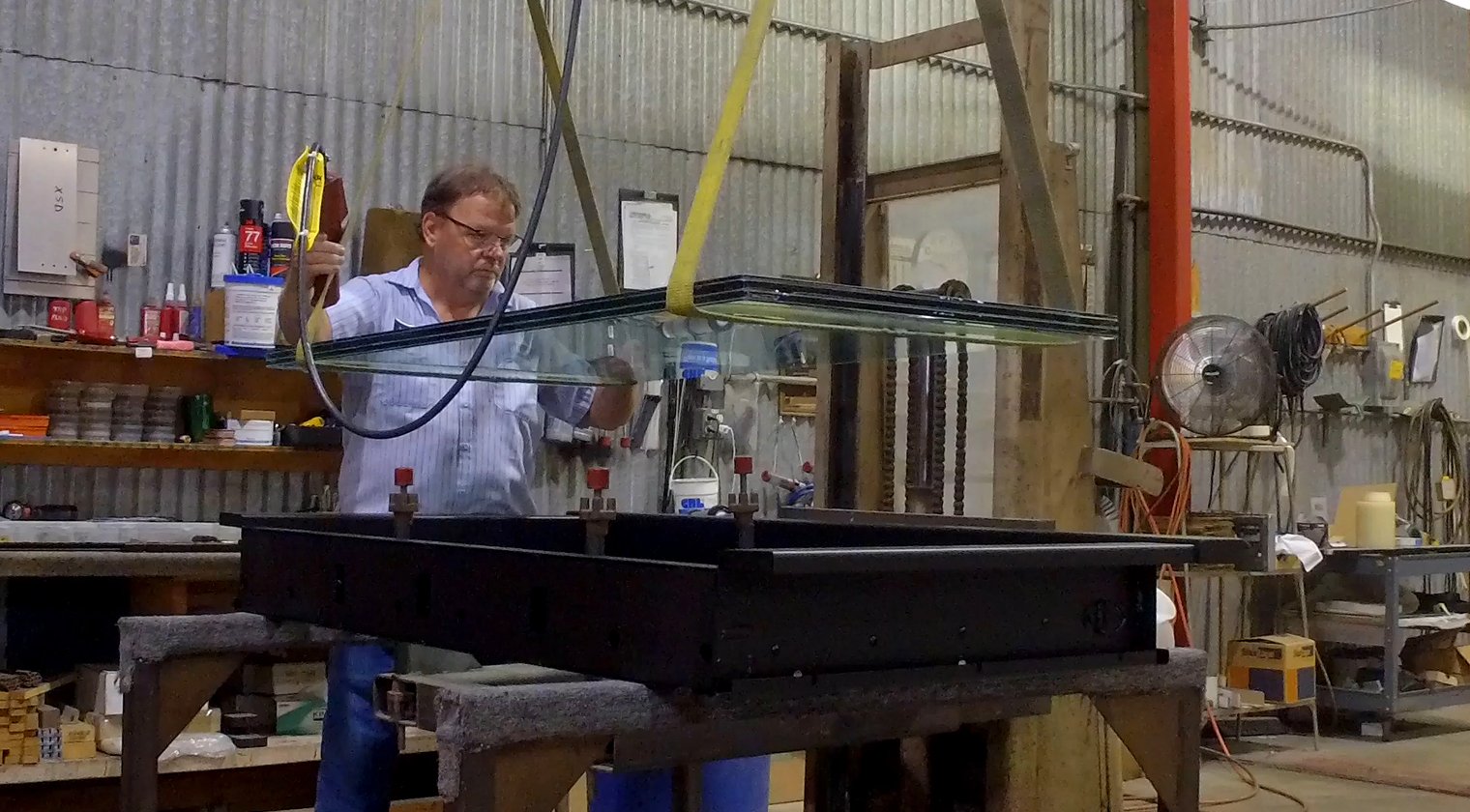 It has been a year of transformation at Bavis Fabacraft (starting with our name change from Bavis Drive-thru to Bavis Fabacraft). While more changes are coming, we thought it would be a good idea to recap what's been done so far and how it impacts you.
New Leadership
In February, Bavis named Charles T. Brown as its new CEO. Charlie brings a wealth of experience in the commercial and government sector, and immediately set to work establishing a new vision for the organization.

Larry Sumpter joined the team soon after as Chief Marketing Officer and Senior Vice President, with a focus on sales and customer experience. In addition, Dave Bavis has moved into a Senior Vice President role as Chief Innovation Officer.
"We want to have the best experience when it comes to buying, installing and maintaining drive-thru equipment, in addition to having the best products on the market," Brown explains. "That means augmenting and retraining our teams, enhancing our communications capabilities and cadence, digitally transforming the organization and its capabilities, and rebuilding our processes to focus on driving value into every customer or partner engagement."
Introducing Your Customer Success Team
We're building out a customer success team to help you from close of sale through installation and beyond–basically your entire time as a customer. Part of the Customer Success mandate is more frequent, proactive communication, giving customers a familiar, trusted person to go to if they have questions or issues.
"Dedicated Customer Success' job is to remove any fear or uncertainty surrounding the post-sale process for our customers," CMO Larry Sumpter says. "We're not going to leave you in the dark when it comes to timelines, delivery and installation. You're going to know where your order stands, and we're not going to forget about you after the install either. We're in this together going forward."
Digital Experience
Bavis Fabacraft has a new digital home! We wanted to make it easier for you to find the information you need online, and our new website aims to do just that. But this is just the first step in a completely revamped digital experience. We're building out new capabilities that will customize the quoting and direct order process as it pertains to your specific account or company.
What's Next?
Improvements to our production capabilities are an immediate goal. Supply chain issues have slowed business in many industries over the past year, but we're working with suppliers and our engineers to navigate those challenges and minimize impact on our customers. As we work through our internal digital transformation, you will start to see new functionality on our website that will make the ordering process easier for customers and service providers alike.